UWC South East Asia
5,500 Students
Aged 4–18 years
3 March 2017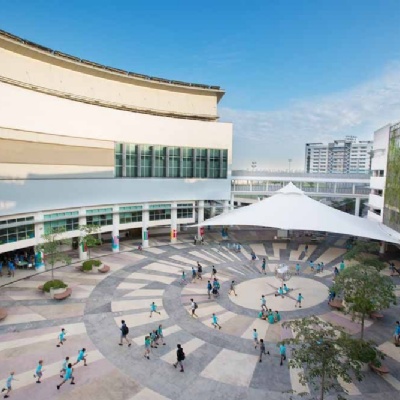 Opened in 1971 as Singapore International School by then Prime Minister Lee Kuan Yew, UWC South East Asia became a full member of the UWC movement in 1975. UWCSEA extends over two campuses: the Dover Campus, originally a secondary school, expanded in the 1990s to include primary students as young as 4 and in 2008, the East Campus opened adding an additional 2,500 students to the UWC community.
Three Unique Features
Diversity - UWCSEA's learning program immerses all students in the UWC mission and values. All students are selected for admission based on deliberate diversity, including factors such as culture and life experiences. From the age of 4, the UWCSEA learning program provides an ideal platform for the development of intercultural and interpersonal understanding.
Vibrant Location - The city-state of Singapore, with its small size and central location as a regional Asian hub, provides opportunities for students to become immersed in the Singaporean community while connecting with communities in surrounding countries.
Large Student Body - The College's scale allows students to participate in an enormous breadth of opportunities as part of a holistic UWC education, extending the academic program to include activities, service, outdoor education and personal and social education.
In the Classroom
UWCSEA has developed a concept based K-12 academic program providing all students with a seamless transition from Kindergarten to Grade 12. Each curriculum area (or subject) has standards, which identify key concepts that underpin that curriculum area for all students. These standards are applied in age-appropriate ways to all grade levels, building naturally in complexity as students progress through the College.
UWCSEA's High Schools offer the International Baccalaureate Diploma Program (IBDP) curriculum for Grade 11 and 12. Students joining the College in Grade 9 complete a two-year GCSE program, while a Foundation IB course is offered to students joining the College in Grade 10. Alongside standard courses, UWCSEA offers Dutch, Hindi, Indonesian, Japanese, Korean, Chinese and Russian language options, and Design Technology, Computer Science, Environmental Systems and Societies, Global Politics, Psychology, Philosophy, Sports Exercise and Health Science, Dance, Film, Music, Visual Arts and Theatre.
Outside the Classroom
A total of 1,872 different activities were offered to students in the 2015/2016 academic year. This included 132 opportunities in visual and performing arts, 1,172 different sports, fitness and wellness activities, 106 leadership development opportunities, 246 special interest clubs and 216 enrichment options.
In addition, there were 349 different expeditions to 32 different countries around the world. Students were also involved in numerous service activities, on the campuses, in the Singapore community and as part of Global Concerns, which partner with grassroots NGOs in countries outside Singapore.
Short Courses
The Initiative for Peace (IfP) was founded in 2001 by a group of students and staff to promote peace in global, national and regional conflicts. The annual conferences (currently held in Singapore, Timor-Leste and Thailand) follow a year of preparation by Grade 11 students. Students from both campuses receive training from specialists in the fields of public administration, conflict resolution and negotiation, and historical perspectives in order to facilitate events for youth leaders from the host country.
Campus and Facilities
Dover Campus was established in the existing St John's Army School in 1971, and features many mature trees and plenty of open spaces. While the campus was transformed over a five-year refurbishment project, completed in January 2017, the Tent Plaza remains the social heart of the campus. There are two boarding houses, Kurt Hahn House and Nelson Mandela House, which are a home away from home to 192 boarding students in Grades 8 to 12.
Opened in August 2011, the East Campus is a purpose-built facility that, in keeping with UWC's sustainability goal, set global benchmarks in design, innovation, accessibility and environmental impact for schools. Tampines House is a multi-storey boarding house that overlooks the campus and is home to 160 boarding students in Grades 8 to 12.
Geographic Setting
Dover Campus occupies 11 hectares in Clementi, west of the central business district and next to the National University of Singapore. The East Campus is set on 5.5 hectares in Tampines, a fast-developing northeastern hub near Changi Airport.
Admissions
Most students are admitted directly, taking into account the UWC mission by deliberately recruiting students who are committed to the mission and vision of the School from a diverse array of backgrounds, nationalities and life experiences. Scholarship students are in most cases selected via the UWC national committee system. Most of them join for the two-year IBDP, however, a smaller number of students join on 5 or 3-year scholarships (in Grade 8 or Grade 10) to be granted appropriate preparation for the IBDP. For more information about UWC South East Asia, visit the website.
Contact Details
---
Dover Campus
1207 Dover Road,
Singapore 139654
East Campus
1 Tampines
Street 73,
Singapore 528704