UWC Mahindra College
240 Students
Aged 16 to 18 years
3 March 2017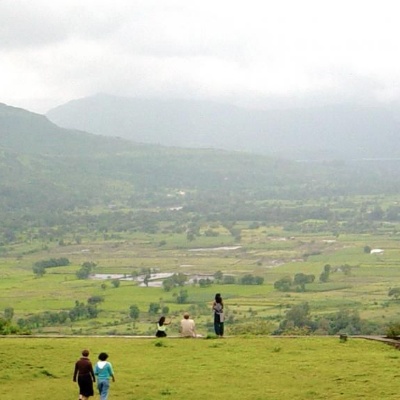 All began in 1997 with the generous gift of land and building infrastructure by Harish Mahindra of the world-renowned Mahindra & Mahindra Group. UWC Mahindra, or MUWCI (pronounced "myoo-ki") as it is more informally known, is a vibrant college with a rich tradition of curricular innovation and community engagement. Programs such as the IB's World Studies Extended Essay and the Film Studies program were conceived and piloted here. The College also runs a bridge program and the Akshara Foundation, both of which enhance the positive local impact of the College and provide students with numerous opportunities for project-based and service learning.
Campus and Facilities
The campus is located on a 175-acre conservation park overlooking the Mulshi and Kolvan valleys, 150 km from Mumbai.
Architect Christopher Benninger has won international awards for the campus design, based on local architecture and which uses regional materials.
Classrooms are based around a quadrangle and each has its own courtyard. The hall, library, arts centre, science laboratories, catering and administrative centres are in this central area.
Since 2000, staff, students and faculty have planted over 100,000 trees on campus, making it a shady and green space to live and learn.
Three Unique Features
Curricular richness (Project Based Diploma) - UWC Mahindra is known as a place of curricular innovation, and several programs conceived here have been incorporated into the global International Baccalaureate curriculum. It offers an exciting opportunity for real-world and project-based learning through the Project Based Diploma Program. The many options for service and project-based learning offered through CAS Specialist
Student-led initiatives - Students are active in most decision-making processes that affect campus life, such as envisioning and executing resource management initiatives on campus and in the neighboring villages. Extensive student involvement also results in student projects that turn into long upheld traditions, such as the Community Fund and the annual Theatre Season, during which students direct and participate in several plays performed around campus over a fortnight in February.
Indian context - At MUWCI, students not only benefit from a diverse classroom with peers from over 60 countries, but also from the linguistic and cultural diversity of the surrounding valley and India at large. Context-building courses such as 'This is India' and 'Global Affairs' help students engage with this privilege and the rare opportunities it bestows on a regular basis, and during Project Week and Travel Week, students have short immersive experiences in various other parts of the country.

In the Classroom
UWC Mahindra College offers the International Baccalaureate Diploma Program (IBDP) curriculum. Alongside standard courses, the College offers Art, Theatre, Film, Psychology, World Religions, Global Politics. On top of these, students also take context-building courses such as 'This is India' and Global Affairs, as well as specialized courses in Complexity Science and Systems Thinking.
UWC Mahindra also offers the Project Based Diploma (PBD) along with a Cambridge Pre-University Diploma. The PBD is a specialized program in its nascent years, where a selected group of students take the IBDP curriculum during their first year and utilize the second year to conceive and execute a real-world, impact-driven project.
Outside the Classroom
UWC Mahindra College offers an immense variety of co-curricular activities through its Creativity, Activity, Service (CAS) program, referred to as "Triveni" program, which facilitates project-based learning in four areas: Education, Peace and Justice, Sustainability, Communication and Culture and Outdoor Education. Students participate in at least one area and organize themselves in groups to execute campus and community projects as a real-world initiation into project management.
Community Service on campus and beyond happens through participation in Triveni projects, as well by working with the Akshara Program and local community initiatives in the valley. These include working with local schools, entrepreneurship programs, organic farming collectives and non-governmental organizations.
Besides regular sports such as basketball, rugby and football, the geographical location of the campus fosters an ideal setting for outdoor activities like hiking, cycling and fire service. A large number of students also participate in physically challenging outings during Travel Week and the inter-house sporting season known as MUWCILympics.
Short Courses
UWC Mahindra College conducts several short programs during the summer break which bring together 14-18 year-old students from around the world to learn about issues such as sustainability, globalization and gender. The primary focus is on providing students with a comprehensive introduction to important issues through interaction with field experts and making use of MUWCI's geographical and cultural context. Encounter India (EI) is the College's most popular short course, involving a week of context-building at UWC Mahindra followed by 2 weeks of group travel to several places in India. Other courses are Youth, Environment and Sustainability (YES) and Theater, Gender, Identity and Film (TGIF).
Campus and Facilities
Students live together in five boarding areas known as "wadas" (the local term for "courtyard"). The campus also offers many informal locations for gathering and hiking, and several areas are well known among students for their gorgeous vistas of the valley during sunset.
Academic facilities include classrooms in the Academic Quarter, a science lab, a digital lab, a library, an art space overlooking the valley, specialized facilities for theatre and music practice, a large sporting ground for rugby, football, basketball and cricket. The Social Centre offers a gym, swimming pool, games and lounge area and a deli café. Students take meals thrice a day in the large dining room called the Caf.
Geographic Setting
UWC Mahindra College is located in a 170-acre biodiversity reserve in the Western Ghats, a mountain range that runs parallel to the western coast of the Indian peninsula. The villages in the adjoining valley provide abundant opportunities for learning and community engagement. The city of Pune is 30 km away and offers many options for weekend day trips for both resources and leisure.
Contact Details
---
UWC Mahindra College
Village Khubavali,
PO Paud
Taluka Mulshi, Pune,
MH 412 108, India